VMPlayer or, more accurately VMware Player, allows users to create and run virtual machines for free (though a license for the virtual machine's OS will still be required where applicable). When away from my home lab, I tend to use VMware Workstation for running my VMs on a laptop. Workstation has a lot of great features, and is worth every penny of the license cost in my opinion, however, if you don't want or need those features, then the free VMPlayer looks to be a great alternative. As I already own a copy of VMware Workstation, I'm not that familiar with VMware Player so thought I'd take a look.
Downloading and Installing VMware Player
The first step is to download VMPlayer from here. I will be installing VMplayer on Windows, however there is also an installation package available for Linux. Once you have the executable, double click to begin the install process: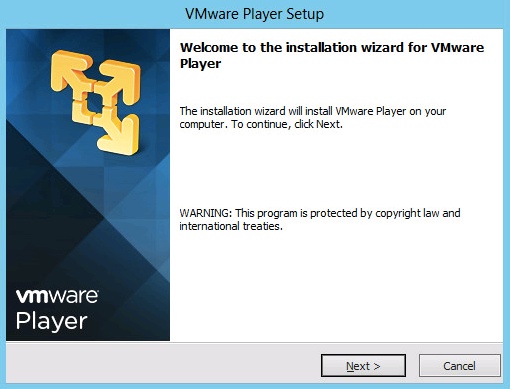 After clicking Next, review the License Agreement then click Next. You are then given an opportunity to choose the install location:

After clicking Next, the following screen gives the choice of whether to enable automatic software updates for VMPlayer:

The following screen gives you the option of participating in the User Experience Improvement Program. Select whether or not to send usage statistics to VMware then click Next to continue:

The next screen will give you the option to create desktop and start menu shortcuts. Click Next, then click 'Continue' on the following screen: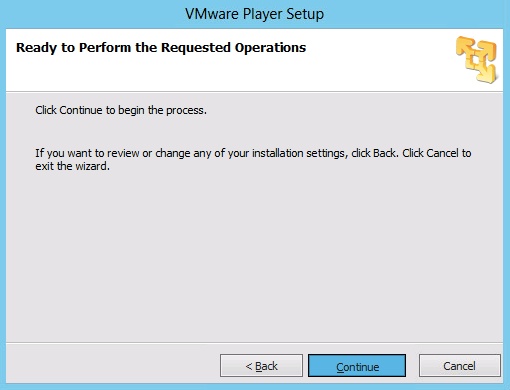 Once the installation has completed, click 'Finish'. You can now run VMPlayer using the desktop or start menu shortcut:

Using VMware Player
Once started up, you are presented with the following console:
From here, you can create a new virtual machine, or open an existing virtual machine. If you want to run an existing virtual machine on vmplayer, a number of virtual machine formats are supported: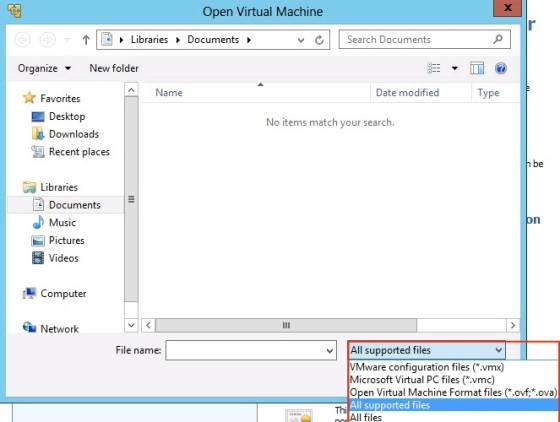 VMware Player Plus
VMware Player Plus is essentially the same as VMware Player, though there are a few additional features, and it is available for commercial use, albeit for a license fee.
For more information on VMware Player I recommend checking out the VMplayer community pages on VMware's website.
Keep up to date with new posts on Buildvirtual.net - Follow us on Twitter:
Follow @buildvirtual