I've had cause to look for the VMware Tools download a couple of times recently, so thought a quick post was in order to cover where you can download all the VMware Tools ISO images from. Normally VMware Tools will be installed using the vSphere client, or in bulk using Update Manager, however there are occasions where you may want to download a copy of the ISO, either to install an older version of VMtools, or perhaps to look at installing VMtools using a different deployment tool such as SCCM.
VMware make all the current and past versions of VMware tools available here. When you go to that URL you will see a page listing current and previous ESXi builds: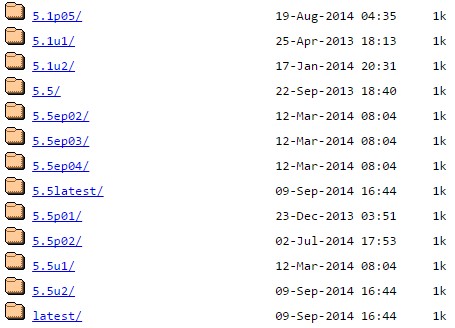 Clicking on a directory will show you the tools packages available: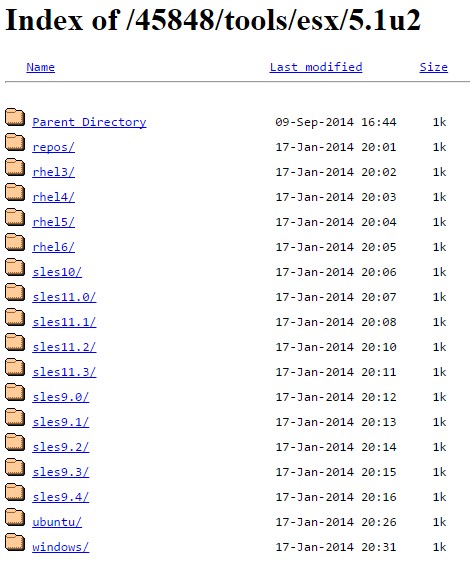 As shown above, there are directories for each supported Guest OS, in which you can find the .iso file to download.
If you want to match up which VMtools version relates to which ESXi build number you can check that out on this page, which lists those mappings: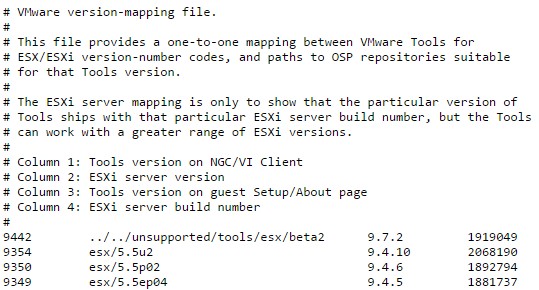 Keep up to date with new posts on Buildvirtual.net - Follow us on Twitter:
Follow @buildvirtual